Dayron Wills, 25, reacts to a prosecutor's statement about his character during a sentencing hearing inside Stamford Superior Court in Stamford, Conn. on July 18, 2017. Wills pleaded guilty to four counts of assault for a 2014 shooting and was sentenced to 13 years plus an additional five years probation.
Bluefish shore grand champion Michael Milcahy, of Arlington, Mass., raises his arms in triumph after winning a new Eastern 22 Outboard boat during the awards ceremony of the 69th annual Martha's Vineyard Striped Bass and Bluefish Derby at Farm Neck Golf Club in Edgartown, Mass. on October 19, 2015. The five fisherman who caught the largest fish in the five available categories earned a key and, one by one, attempted to open a lock on the boat to see if they won the grand prize.
Legal counsel Darnell Crosland speaks during a press conference in front of the High Clear Dr. home where a racial slur was painted on the garage in Stamford, Conn. on Feb. 20, 2017.
A homeless woman gets taken away on a stretcher in front of Park Street Station in downtown Boston, Mass. on Jan. 30, 2012.
Norwalk police officers watch helplessly as firefighters battle a blaze at the large condo complex located at 100 Richards Ave. in Norwalk, Conn. on Dec. 11, 2017.
A pair of Boston residents celebrate inside Boston Common after terrorist Dzhokhar Tsarnaev was taken into custody in Boston, Mass. on April 19, 2013.
18-year-old Stamford resident Kathleen Charles, center right, leads a cheer during the annual Martin Luther King Jr. Day march in Stamford, Conn. on Jan. 16, 2017.
Mourners cry after the funeral for Thomas Lane outside the Unitarian Church in Stamford on Saturday, Feb. 27, 2016. Lane, a Stamford native, was shot at with stun guns by police trying to remove him from his wrecked car following a crash on Interstate 95 last week.
20-year-old Onyx Valez, of Stamford, waves the flag of Puerto Rico to get passersby outside of the Hurricane Maria collection drive for Puerto Rico in downtown Stamford, Conn. on Oct. 1, 2017.
Renee Balter covers her mouth with tears in her eyes after receiving the Martha's Vineyard Medal Award for her dedication and service to the town of Oak Bluffs inside the Federated Church in Edgartown, Mass. on Aug. 11, 2014.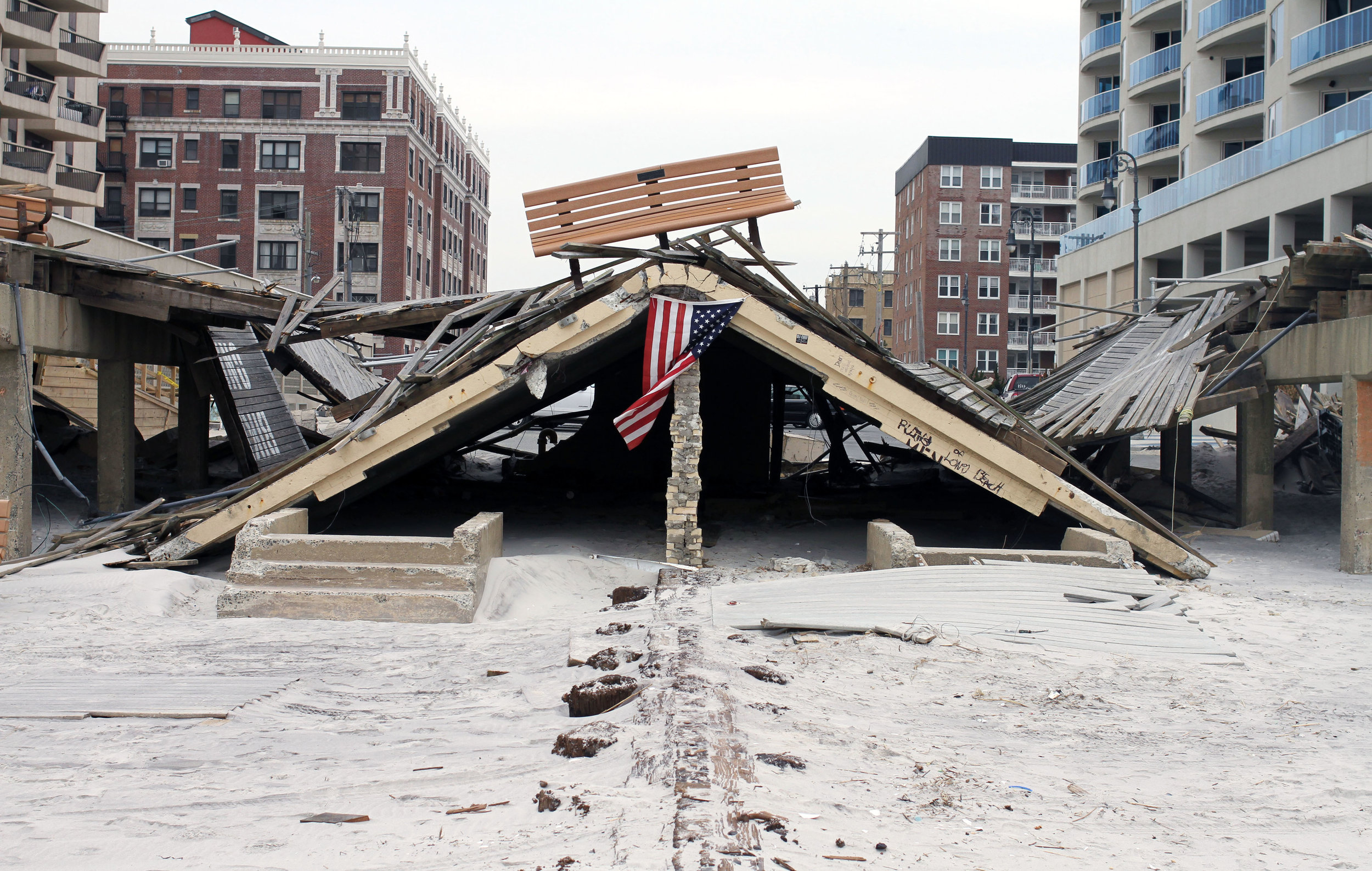 A section of boardwalk at Long Beach sits broken almost one month after Hurricane Sandy claimed 32 lives and caused an estimated $20 billion worth of damage in New York state. Photographed in Long Beach, N.Y. on Nov. 30, 2012.
Elder Lillie Williams, of the Community Temple in Norwalk, gives a eulogy during the funeral of 18-year-old Antonio Robinson inside the Faith Tabernacle Missionary Baptist Church in Stamford, Conn. on Thursday, June 14, 2018. Robinson was shot and killed on May 31.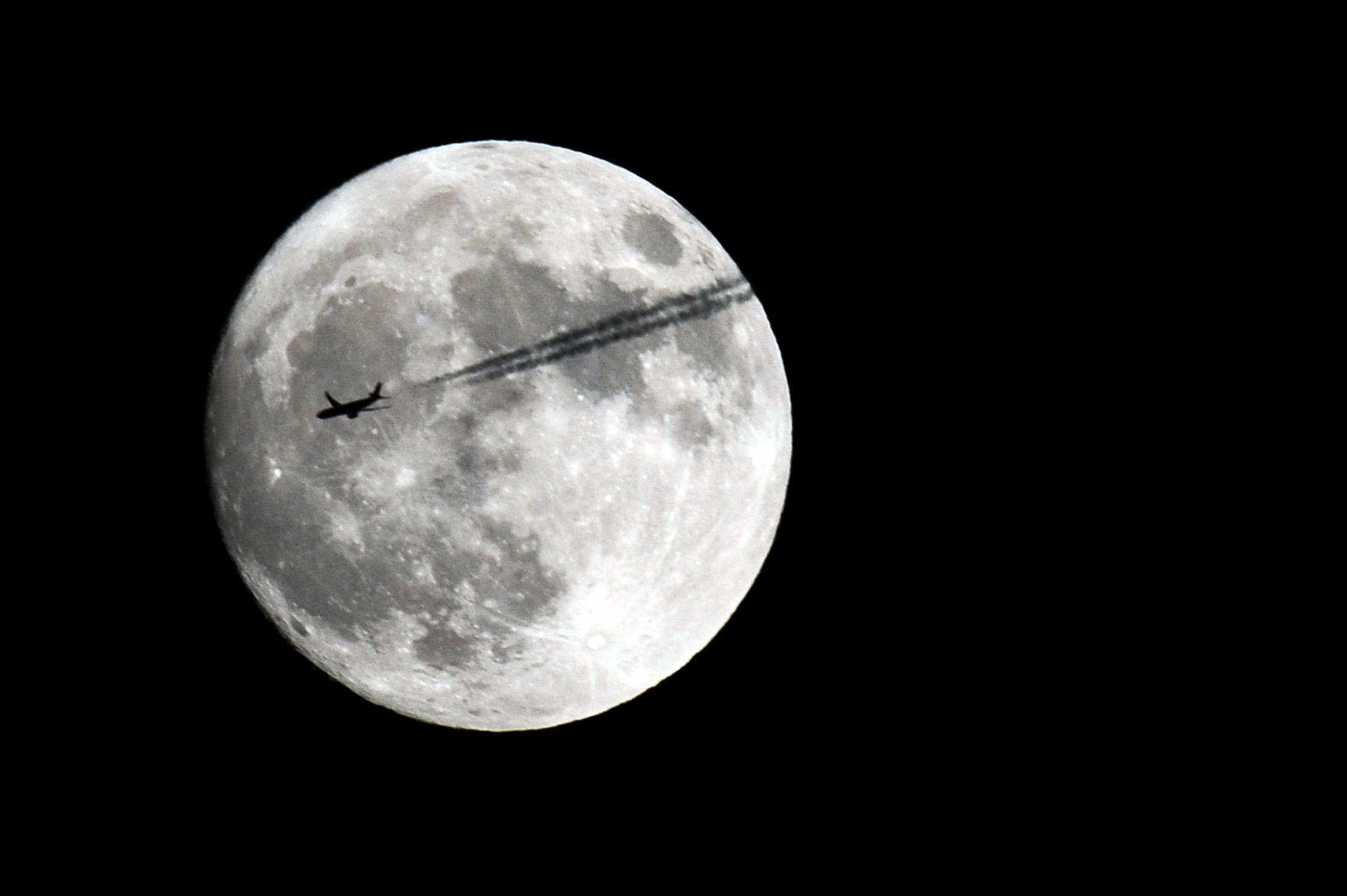 An airplane flies past the supermoon above Stamford, Conn. on Sunday, Nov. 13, 2016.
President Barack Obama speaks at Elm Street Middle School during a campaign stop in Nashua, N.H on Oct. 27, 2012.
An Occupy London protester gets arrested for shoving a police officer on Nov. 5, 2011 in London, England after a dancing demonstration in Picadilly Circus turned into a free-for-all sprint through the streets.
Toni Packes holds a photo of her and her late husband Anthony inside her Oak Lawn Ave. home in Stamford, Conn. on Jan. 3, 2017. Packes lost her husband Anthony to gliobastoma days after their first child Paul Anthony was born.
Governor Dannel Malloy delivers the annual State of the State address during the first session of the state legislature at the Capitol in Hartford, Conn. on Feb. 7, 2018.
Stamford police officers Michael Montanaro, left, and Damien Rosa, right, speak during a press conference in front of the Stamford Police headquarters in Stamford, Conn. on July 17, 2017. Officers Rosa and Montanaro rescued a seven-year-old boy who fell off the fishing pier at Cummings Park. Also pictured is Sergeant Charles White, center.
Norwalk resident Judith Aronin, 73, listens with tears in her eyes to speakers at the community vigil to stand against hatred and violence outside of Government Center in downtown Stamford, Conn. on Aug. 16, 2017.
Governor Deval Patrick (D - Mass.) joins Acme Packet employees and leadership for an announcement relative to company expansion and job creation on in Bedford, Mass. on May 19, 2011.
Sergeant Erin Trew tears up while discussing his service dog Riley, during a K-9 retirement ceremony at the Stamford Police headquarters in Stamford, Conn. on May 9, 2016.
An aerial shot of one of two explosions of the Boston Marathon boming on Boylston St. in downtown Boston, Mass. on April 5, 2013.
Stamford Republican Town Committee leader Fritz Blau chairs a convention meeting inside the Knights of Columbus on Shippan Ave. in Stamford, Conn. on July 19, 2017.
Marques Rivers walks back towards his office after taking the Kodiak snow blower on a plow loop during a heavy winter storm at Martha's Vineyard Airport in Oak Bluffs, Mass. on Feb. 17, 2015.
NEWS